Revealing the glory of our sanctuary in the city!
After almost 170 years the cathedral is now in need of major repair work & refurbishment, however the repair and renovation of this beautiful cathedral is a major operation and will take many years to complete.
To do this will require careful planning, minimal disruption and a large amount of money. We will utilise available funding streams and grants and our team will be researching the most appropriate methods of applying for this financial assistance.
This is an opportunity to engage as a parish community with our neighbours and visitors to this glorious Cathedral. Fundraising ideas will be welcomed by all and we will consider each one on merit, before making any decision to go ahead.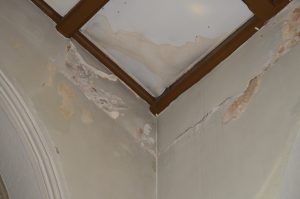 Preserving this Cathedral is making history. Generations to come will be able to enjoy a place which has been in the hearts of Salford people for over 150 years.
The talented architectural photographer Andy Marshall will be capturing images of the Cathedral throughout this campaign, as a record of the transition of the Cathedral for future generations.