Please help support Salford Cathedral
In order to meet the daily running costs of the Cathedral, we depend entirely on the generosity of parishioners and visitors alike.
It costs over £5000 a week to run the Cathedral. Yet the hard truth is: we do not receive enough money to meet our basic expenses. For this reason we need the help of everyone who wants to see Salford Cathedral continue its mission and service to all for many years to come.
Thank you for your generosity.
You can donate here
If you would like to support the Cathedral you really can help.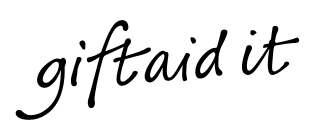 If you are a UK taxpayer, please instruct us to tick the Gift Aid box and the Government will top it up by giving Salford Cathedral 25p for every pound you donate. Gift Aid really makes a difference! Use it to make sure your donations to the Cathedral go a lot further!
A regular donation?
Regular donations to the Cathedral can be made by standing order or by using a set of numbered envelopes and, if you pay sufficient UK Income Tax and/or Capital Gains Tax, you can sign a Gift Aid declaration enabling us to reclaim the tax paid on the amount of your donations at no extra cost to yourself. If you are interested, please call our Admin Team on 0161 817 2210
Leave a Legacy by leaving us a donation in your will
If you wish to remember Salford Cathedral in your will you can do so in various ways. You may give a specific amount of money, a share of your estate or a specific item. You can also decide how you would like us to use your gift. Please contact us for more information.