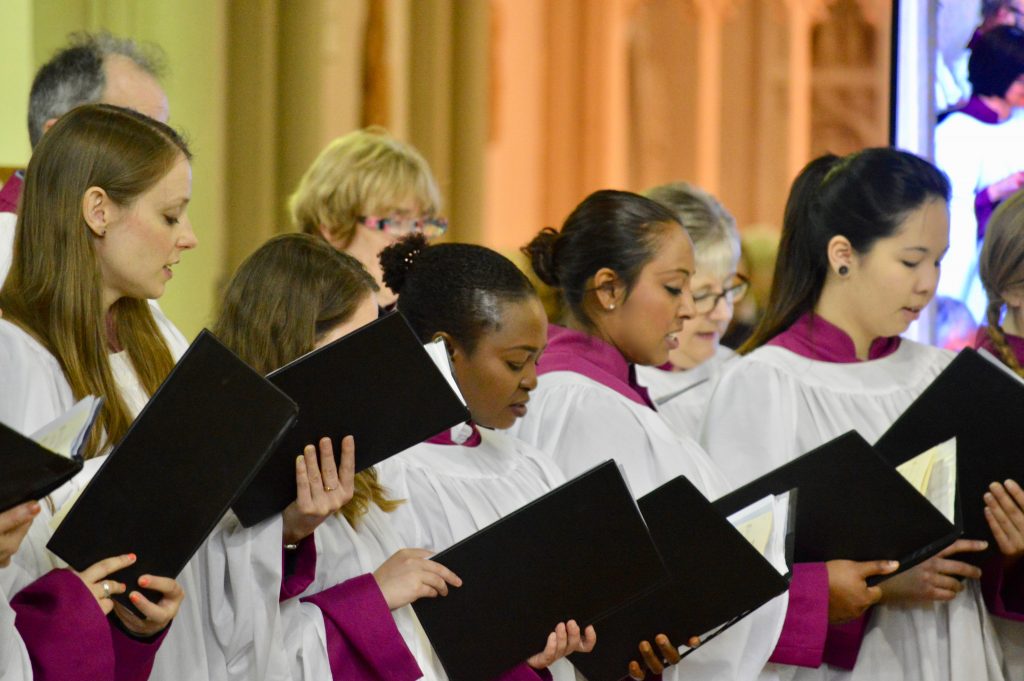 There aren't many churches where the mix of music is as diverse and inclusive as you'll find at Salford Cathedral. Our music making reflects the range and quality of the best of Catholic liturgical music, ranging from the gems of the choral repertoire to contemporary music written with the participation of the assembly in mind. Throughout the year, you'll hear us sing plainchant and polyphony, including choral motets from Lassus to Tavener and World Music from many continents and cultures and even occasionally the sounds of Gospel and Jazz.
Above all at St. John's, you'll hear the people sing! Our sung liturgical celebrations always feature music that gives the gathered assembly the 'full, conscious and active' role foreseen by the bishops at the Second Vatican Council. We never forget that the choir's primary role is to lead the assembly in song and in prayer.
The Choir
The choir consists of around twenty-four men and women singers. We sing each week at the 11:00am Sunday Mass at the Cathedral, as well as on other important days in the liturgical calendar, such as Christmas and the Paschal Triduum. We occasionally sing for other events too, such as ordinations in the Cathedral and for concerts such as the annual Celebration of Christmas in aid of Age Concern. In recent years, the choir has appeared many times in television broadcasts, including Songs of Praise, Morning Worship and My Favourite Hymns. A highlight of 2008 was our appearance at the Bridgewater Hall, for the Centenary Mass of the Catenian Association.
Joining the Choir
The choir has vacancies for keen and committed singers, both men and women. You don't need a trained voice but you need to be able to read music and to have some experience of choral singing. We rehearse on Wednesdays from 7:30 to 9:45pm in Cathedral House from September to July and members are normally expected to attend at least two-thirds of rehearsals. On Sundays, we meet for a run-through at 9.45am, before singing at the 11:00am Mass. If you are interested in joining the choir, please get in touch with Martin Barry or come and talk to us after Mass one Sunday, over coffee in the Cathedral cloister.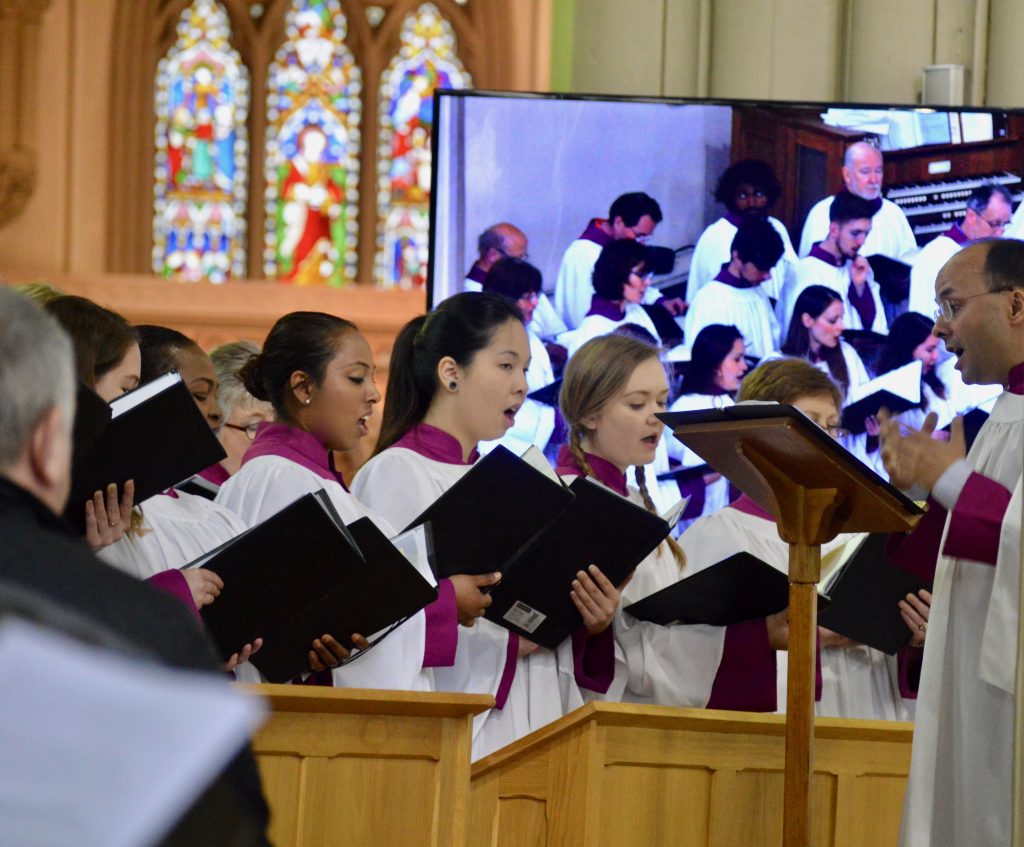 Choral Scholarships
The Cathedral choir runs a choral scholarships scheme, open to those aged sixteen and over in full-time education. The amount of the scholarship is up to £1200 per year; choral scholars are expected to be available during all of Holy Week, from Palm Sunday to Easter Sunday. We normally aim to fill vacancies for choral scholarships in the first instance from the ranks of our student volunteer members, so if you'd like to be in pole position when we're auditioning in future, come and join us now as a volunteer. For volunteers, there's an informal audition and you need to be able to read music and have some experience of choral singing. If you're interested in joining us, please contact the Choirmaster and Director of Music, Martin Barry.
Director of Music
In summer 2020, Alex Patterson began his role as Director of Music at Salford Cathedral.
Alex took up the post in July after leaving his current role as Director of Music at Nottingham Cathedral.
A highly experienced Musical Director, Alex brings with him significant skills from a range of choirs.
Born in Northern Ireland, Alex was educated at the University of Nottingham and later Birmingham Conservatoire, specialising in composition. He has since balanced a diverse portfolio career working for Arts Council England, the Nottingham-based participatory music charity, Music for Everyone, as well as conducting a range of community and youth choirs. He has a wealth of experience as a choral animateur and was recently Musical Director for Nottingham Playhouse's community production of Coram Boy. He is a trustee for the Finzi Trust and Binns Organ Trust.
He has been associated with Nottingham Cathedral since 2006, when he started out as a tenor choral scholar. He was then appointed Composer-in-Residence in 2009 and subsequently Assistant Director of Music in 2011, before being appointed Director of Music in 2014.
As a conductor, Alex has conducted a range of major works including Spem in Alium, the 40-part motet by Tallis, Handel's Dixit Dominus, J. S. Bach's Mass in B Minor, Monteverdi's Vespers of 1610, Bernstein's Chichester Psalms, Britten's Noye's Fludde, and Jonathan Dove's church opera Tobias and the Angel.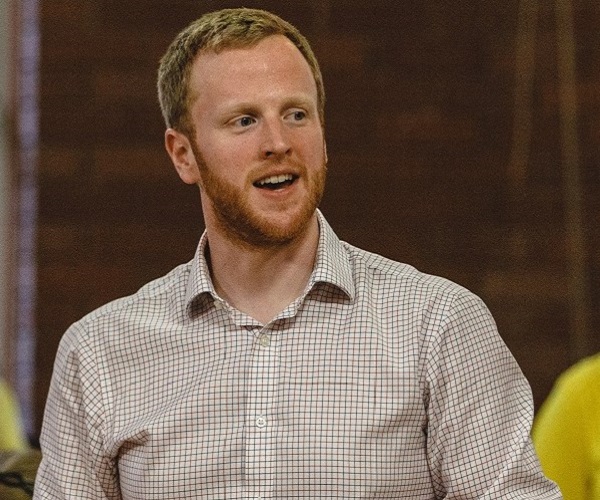 Cathedral Song School
Alex will lead in the development of an exciting diocesan vision to create a Song School of international significance, bringing together local, national and international musicians to create a centre of excellence here in the Diocese of Salford. The Song School together with the Director of Music will play an integral part in the liturgical life of the Cathedral.